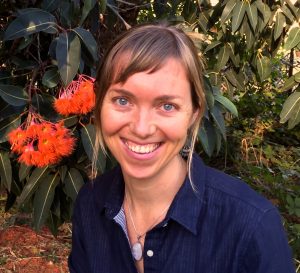 Fiona D'Elboux (BHSc, Acupuncture) practices a specific Japanese style of acupuncture, manual therapy and moxibustion learnt from Tsuyoshi Shimamura Sensei, whom she trains under regularly.
Fiona discovered acupuncture from a background in shiatsu. This is the tradition in Japan, where acupuncturists must first train in shiatsu to develop refined palpation skills and manual techniques. Palpation (medical diagnosis through touch) constitutes a major part of Japanese acupuncture diagnosis.
It may be very different to acupuncture you are familiar with.
Highly attentive, thorough, focused care is applied throughout each treatment. Plenty of time is allocated for each consultation and Fiona does not leave the room. The gentle manual therapy is often described as feeling nourishing.
Special interests include:
Stress and anxiety
High sensitivity
Paediatrics
Hormonal balance
Digestive health
Dietary therapy from an Oriental Medicine perspective is a strong focus, as balanced digestion is the foundation of good health and imbalance is the cause of a myriad of conditions.
Fiona works from Health Balance in Pakington Street, Newtown on Fridays and Gateways Oriental Medicine Clinic, Winchelsea all other weekdays.
In her spare time Fiona loves the simple life: qi gong, daily river walks with her dog Banjo, cooking wholefoods from scratch and gardening.
Please see website for information about Japanese acupuncture and moxibustion or call Fiona any weekday between 9am and 5pm.
0425 064 655
www.gateways-oriental-medicine.com